Social Media und Content Manager (m/w)
Apply
Apply Later
Job ID 288-1-262
Location Ismaning, Germany

GoDaddy gehört zu den führenden internationalen Hosting-Anbietern mit der weltweit größten Cloud-Plattform für kleine, unabhängige Unternehmen. Mit insgesamt mehr als 16 Millionen Kunden und mehr als 70 Millionen verwalteten Domains ist GoDaddy erster Ansprechpartner für jeden, der eine Idee und das Ziel hat, mit einer professionellen Website online zu gehen. Unsere Aufgabe sehen wir darin, unseren Kunden die richtigen Tools, das Know-how und die Unterstützung zu geben, um ihr Unternehmen erfolgreich zu machen.
Zur Unterstützung an unserem Standort Ismaning suchen wir als Elternzeitvertretung, zunächst befristet für ein Jahr, eine/n
Social Media und Content Manager (m/w)
Deine Aufgaben:
Der Aufbau und die operative Betreuung unserer Social Media-Profile auf Facebook, Twitter und Pinterest
Content-Recherche, -Planung und -Erstellung für den DomainFactory-Blog
Verantwortung für das interne Kundenforum und Beratung bei internen und externen Kommunikationsthemen
Enge Abstimmung mit den Bereichen Kundenservice, Technik und Produktmanagement und der Geschäftsleitung
Das bringst Du mit:
Du bringst ein abgeschlossenes betriebswirtschaftliches oder kommunikations-wissenschaftliches Studium und/oder eine vergleichbare Ausbildung mit. Zudem kannst Du mindestens 2 Jahre praktische Erfahrung im Bereich Social Media vorweisen und zeigst große Lernbereitschaft sowie schnelles Auffassungsvermögen. Des Weiteren verfügst Du über folgende Kenntnisse und Fähigkeiten:

Leidenschaftlicher und sicherer Umgang mit Facebook, Twitter, Instagram und Pinterest
Ein hohes Maß an Kreativität, Engagement und Verbindlichkeit
Idealerweise erste praktische Erfahrungen mit WordPress und/oder anderen Content-Management-Systemen
Gute MS Office-Kenntnisse (Word, Excel, Power Point) sowie ausgeprägte Präsentationsfähigkeiten
Perfekte Kenntnisse in der deutschen Sprache und verhandlungssichere Englischkenntnisse
Was wir bieten:
Eine interessante, anspruchsvolle und sichere Vollzeit-Anstellung
Gute Entwicklungsmöglichkeiten
Eine abwechslungsreiche Aufgabe im dynamischen Marktumfeld des Internet-Dienstleistungssektors
Ein angenehmes Arbeitsklima mit kostenfreien Getränken, täglichem Frühstück, Snacks, Kicker, Teamevents…
Ein dynamisches Team mit flachen Hierarchien, das viel Spaß an und bei der Arbeit hat
Bitte sende uns Deine Bewerbung unter Angabe der Kennziffer, Deiner Gehaltsvorstellung und des frühestmöglichen Eintrittsdatums zu. Richte Deine Bewerbung bitte an DomainFactory GmbH, Saskia Meinhardt, Personalabteilung, Oskar-Messter-Str. 33, 85737 Ismaning. E-Mail: personal@df.eu oder über den Button "Apply"
Apply
Apply Later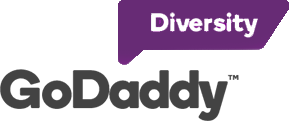 Our diverse employee population reflects the customers we serve. We support and celebrate everyone on our team through our Employee Resource Groups, open and inclusive to all.
Learn More